This page is for the new Calcasieu Parish Short Film Festival...
This is a separate festival from the Lake Charles Film Festival,
but put on by the same team.

---
The Super Early Bird "Call For Entries" for the 2019 Calcasieu Parish Short Film Festival is underway as of June 1st, 2018. We are accepting short films and short scripts for our next season.

You can submit through Filmfreeway at this link:
https://filmfreeway.com/CalcasieuParishShortFilmFestival

---
Below is info from our past season
---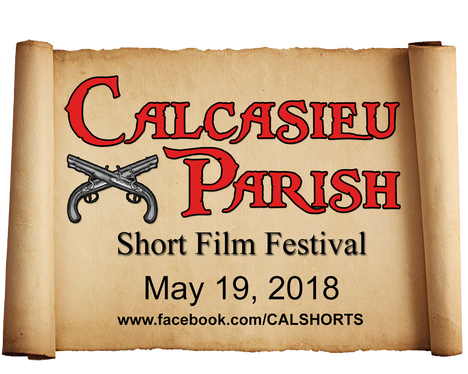 Thank you all who submitted projects and who attended the 1st ever Calcasieu Parish Short Film Festival.
We had a good turnout and It was a lot of fun!
We will start planning our next one soon.
There were some awesome films and scripts entered this year. Very stiff competition!
Congratulations to all those that placed in the top three and to each project that was entered.






---
Here is the list of the films and scripts that placed in the top 3 of each category:
---
Best Narrative Short:
1st Place - "Stay Woke" directed by Langston Williams
2nd Place - "The Magic Heart" by Tom Marcantel
3rd Place - "Alienation" by C.W. Johnson, Jr.

Best Documentary Short:
1st Place - "Monster in the Bayou" by Victoria Greene
2nd Place - "If I Ever Come Back: A French Schoolgirl's Letters from the Holocaust" directed by Stéphanie Trouillard
3rd Place - "The Creative Drive" directed by David Palmer

Best Foreign Short:
1st Place - "I Will Crush You & Go To Hell" directed by Fabio Soares
2nd Place - "Ainhoa" directed by Ivan Sainz-Pardo
3rd Place - "Save" directed by Ivan Sainz-Pardo
​
Best Short Script:
1st Place - "A Long Night in Eden" written by Mike Jeffries
2nd Place - "The Next Drink's on Me" written by David Carter
3rd Place - "That Santa Can Dance" written by Patricia Fox