The Lake Charles Film Festival is a weekend of independent film screenings, industry seminars, an awards ceremony, parties and live music. Come celebrate independent film from around the world, mix and mingle with filmmakers, actors, and film buffs... and pass a good time in the city of Lake Charles where great music, fantastic food, southern hospitality and unique culture collide.
---
We are sorry to announce that actor Gil Gerard has had to CANCEL his appearance at the Lake Charles Film Festival this weekend due to illness.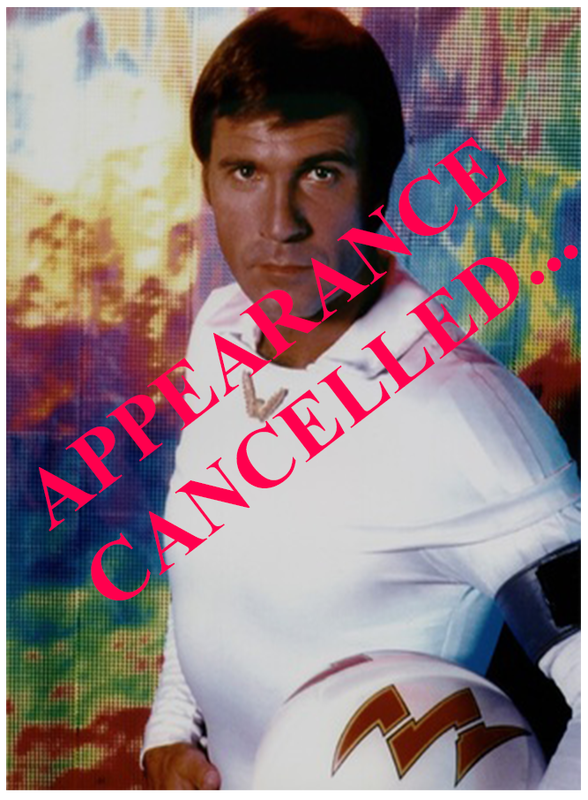 Gil says:
"I am very sorry to have to cancel as I was really looking forward to being at your event. Lake Charles is a beautiful community and I was looking forward to renewing my acquaintance with it.
Please convey my sincere regrets to your attendees."

We hope Gil makes a speedy recovery.
---
Learn Indie Filmmaking & Distribution Techniques from Award Winning Filmmaker
Christopher R. Mihm.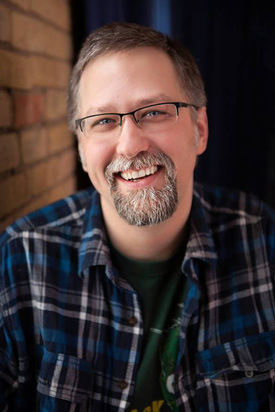 Filmmaker Christopher R. Mihm will be attending our festival to give a seminar on low-budget filmmaking and self distribution.
Christopher R. Mihm is the writer, director, and producer of the films of the "Mihmiverse," a series of award winning, loosely interlinked feature-length films styled after 1950s-era "drive-in cinema."
Mr. Mihm's filmmaking career officially began in 2006 with the release of his first retro-styled film, "The Monster of Phantom Lake." Made on a nearly non-existent budget, the film went on to garner much critical acclaim, appear in many film festivals, win multiple awards, and, to this day, continues to screen across the world.
Since "The Monster of Phantom Lake," Mr. Mihm has released one new as-authentic-as-possible 1950s-style feature a year, many of which have received numerous accolades, nominations, and awards. His sixth film, "Attack of the Moon Zombies," raked in the most "2011 Dead Letter Awards" at mailorderzombie.com. "House of Ghosts," Mr. Mihm's tribute to the films of classic horror master William Castle, won the coveted Rondo Hatton Classic Horror Award for "Best Independent Feature." "The Giant Spider," a tribute to the "giant bug" films of the 1950s, took first place in the "Action/Horror Feature" category at the 2013 Highway 61 Film Festival.

Christopher R. Mihm has been featured in many publications, both online and off, including SCI-FI Magazine, Screem, and Scary Monsters Magazine. Mr. Mihm was the recipient of the first-ever "Roger & Julie Corman Intrepid Filmmaker" award at the 37th annual ValleyCON in Fargo, ND and won the "Best Director" award from mailorderzombie.com

.He makes money by selling his films, posters, lobby cards, and other merchandise right from his own website!
In his seminar he will share with aspiring filmmakers his model for success and show you just how you too can begin making your own films just like he did.

Christopher R. Mihm has made 10 films since 2006 and is already at work on his eleventh, "Danny Johnson Saves the World." Check out his film posters below and click on them to see the trailers for each.
** his film "The Giant Spider" won 3rd Place in the "Best Feature Film" category at the 2013 Lake Charles Film Festival. **

---
---
Wendy Colonna selected as our
2015 Music Guest of Honor!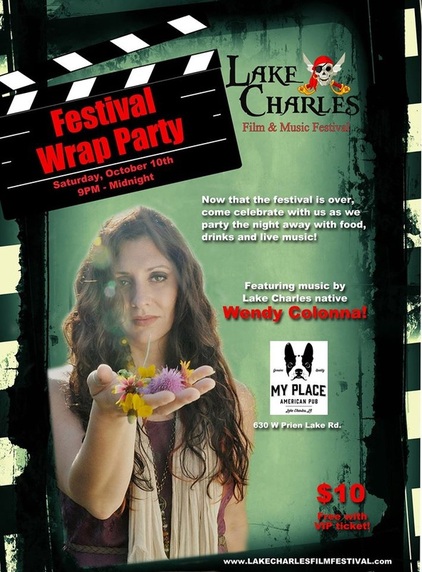 Louisiana Native and Austin, TX resident, Wendy Colonna has a signature voice of grit-infused-honey and her songs echo swampy-southern tales of loss, mortality, joy, reclaimed innocence and celebration.
-wikipedia

Come join us for our festival Wrap Party @ My Place American Pub (630 W Prien Lake Rd) on Saturday, October 10th at 9PM. Mix & Mingle with filmmakers, actors, and film buffs. Enjoy live entertainment from Lake Charles native Wendy Colonna.
Don't miss it!

---
---

We would like to welcome John Schneider Studios as a sponsor of the 2015 Lake Charles Film & Music Festival. They will be putting up a grand prize to the winner of the "Home Grown" film category which is a film made in Louisiana by a Louisiana Director.
The prize is a free weekend use of John Schneider Studios. Perfect to film a short film or to film a few scenes of a feature.
The studio is on 66 acres near Baton Rouge and has a swamp, a river, woods, a bamboo forest, houses, a baseball field, and much more.
Check them out at
http://www.johnschneiderstudios.com/
---