---
We Are Pleased and Excited to Announce our 2014 Guest of Honor...

Wesley has been chosen as this year's Guest of Honor and will be presented with a Scallywag award for his achievements in Film, Television, and Music!
We will have a special Q&A session with Wesley to learn about his fascinating career and there will be a special meet & greet where you will be able to meet him and get his autograph.
Don't miss this opportunity to hang out with, and learn from, this amazing and extremely talented actor, writer, producer, director, creator, and singer!
Wesley was born in Baton Rouge! Let's give one of Louisiana's sons a special homecoming this year at the 2014 Lake Charles Film & Music Festival.
Make plans now to attend!

---
New Orleans Rockabilly Band 'Gal Holiday & the Honky Tonk Revue' to Headline the 2014 Lake Charles Film & Music Festival Kick-Off Party...

In an era of country music made shiny and plastic, Gal Holiday and the Honky Tonk Revue stick to sincerity when they write with a sense of humor the real-life stories of broken down rigs and hard luck on the road. To some it may seem unlikely that this classic honky tonk band calls New Orleans home. To others who've heard them it may come as no surprise that they flourish in a town where tradition in every genre is paid respect with high caliber musicianship.
Keeping alive a purely American musical genre deserving of tribute, with both their interpretations of classic country and original compositions of real life stories, Gal Holiday and the Honky Tonk Revue are not to be missed.
They will be headlining the Kick-Off Party on Friday, October 10th. Make plans now to attend!



---
---
Filmmaker Chuck Huber will be in attendance to premiere his new film ARBOR DAY- The Musical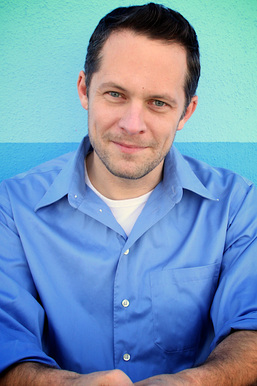 As a filmmaker Chuck has acted, produced, written or directed for Arbor Day - The Musical, The Troubadoors, The Fragility of Seconds, The Mechanical Grave, Odd Man Out among others. He began acting in Chicago at the Goodman Theater, Court Theater, Steppenwolf Theater after graduating from DePaul University and continues to work on stages in the Dallas/Fort Worth area. Most recently he played Hugh Jameison in the movie Parkland, produced by Tom Hanks and starring Billy Bob Thornton and Paul Giamatti. He is most widely known for his portrayal of Dr. McCoy in the streaming series, Star Trek Continues.

Chuck Huber is best known for acting in Anime in the roles of Garlic Jr. and Android 17 in DBZ. Since then he has voiced hundreds of characters including Hiei in YuYu Hakusho, Stein in Soul Eater, Kululu in Sgt. Frog, Mohji in One Piece, Shou Tucker in Full Metal Alchemist, Han in Blue Gender, Hiro in Shin Chan, Ashe in Black Butler, Reever in D. Gray Man, Hector in Glass Fleet, Yuichi in Initial D., Akai in Oh Edo Rocket, Melt in The Tower of Druaga, Adashino in Mushishi, Eric Nishijima in Darker Than Black, Havel in Trinity Blood, Austria in Hetalia and many more. He has been a writer on Hetalia, Sgt. Frog, Baccano, Spice and Wolf and others.

Video games Chuck has contributed voices for include Borderlands II, Ghostbusters, The Walking Dead, Aeon Flux, DBZ and more.
---
---
Ever Want to Make Your Own TV Series? Well...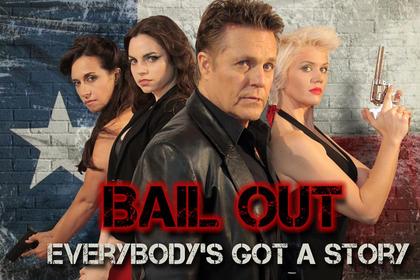 Actor/writer/producer/director Dennis O'Neill will be in attendance and will be bringing some of his cast along with him of the new TV series "Bail Out" which O'Neill wrote, directed, and stars in. He will be giving a seminar on "How to Produce a TV Show" using his own series as an example. We will also be screening episodes of "Bail Out" during the festival. If you're interested in trying to make your own TV series or maybe even a web series then this is one seminar you don't want to miss. Make plans now to attend!

---
Dennis is also a singer/songwriter, and author of three books, called, "Getting Your Act Together," "Acting is Believing." His daily, inspirational book is called "Living…In the Moment." Dennis is the CEO and founder of Bail Out TV LLC and Dennis O'Neill Productions, LLC. Aside from his weekly acting classes in Fort Worth, TX, he teaches acting workshops all over the country and Europe. Dennis O'Neill School of Acting, "walls without limits" approach has gained him worldwide recognition and a made for TV show, Bail Out. Dennis has worked on more than ninety two films, TV shows, TV commercials and over thirty stage plays as well as the world of Daytime, TV Soap Operas appearing on The Edge of Night, The Guiding Light, Another World, One Life to Live, Ryan's Hope, and more. He has starred with Chuck Norris on the hit TV series Walker, Texas Ranger, In Plain Sight, Prison Break and has worked as Robin Williams stunt double on two films.

---
---
Extraordinary Louisiana Film History Seminar to be Given at the Film Festival...

For over 35 years Ed and Susan Poole have been involved with documenting, recording and preserving film accessories (i.e., press books, movie stills, movie posters, general press materials, etc.). Their path has evolved from being just collectors to retail and wholesale dealers and eventually to full time researchers.

Ed & Susan Poole from Hollywood on the Bayou will be presenting a fun and informative seminar on Louisiana film history. This seminar will include an exclusive 7 minute documentary on Vitascope Hall which was the first movie theater in the U.S., making Louisiana the "Birthplace of the Movie Theater!"
This seminar will also include rare film trailers, posters, trivia, and some humorous stories about what went on during the production of some of these great Louisiana films. If you are a film buff or even a history buff... this is one seminar you don't want to miss!


1896 Vitascope Hall, the first movie theater in the U.S., opens in New Orleans. Admission was 10 cents.

Ed and Susan will have their latest book on Louisiana film history "Heroine to Hussy: Women in Louisiana Films" at the festival.

Pick up a copy from them and have it autographed!


---
---
Ed & Susan Poole to put on 2nd seminar on MOVIE POSTER COLLECTING!
In this seminar you will learn about collecting movie posters...
Learn the basic keys to collecting, including what IS and IS NOT considered original movie art; basic sizes and types; originals versus reissues; condition; and assessing value. To illustrate these keys they will be using Star Wars posters for examples.
They will also be exhibiting many framed original Star Wars movie posters from their personal collection... over three decades in the making.
EVERYONE ATTENDING THIS SEMINAR WILL RECEIVE A FREE BOOK ON MOVIE POSTER COLLECTING AT THE END OF THE PRESENTATION (a $30 value.) Seating is limited, so get your festival tickets early. Tickets go on sale September 1st on our website.

---
Fantastic Louisiana Artist & Filmmaker Felix Matos, Known for his Horror & Movie Art, is coming to Lake Charles!


Artist, writer, music composer and indie filmmaker Felix Matos will be in attendance at this year's Lake Charles Film & Music Festival. Felix is from Slidell, Louisiana. When hurricane Katrina hit Louisiana in 2005, Felix moved his family to Oklahoma where he decided to make something of this bad time by pursuing his art. He quickly became most popular for his horror work and his work with legendary horror host Count Gregore.
He became a huge part of the Oklahoma horror scene.
He has moved back to Slidell and now travels to conventions all over the country showing his art. He is also working on new movie projects in Slidell and the New Orleans area. Come meet Felix and visit with this amazing artist and also talk to him about his music and filmmaking. He will have some original artwork and prints available for purchase and he also does commission pieces.
Check out more of his work at www.moviesartwork.com

---
---
There's No Place Quiet Like the Central School Arts & Humanities Center...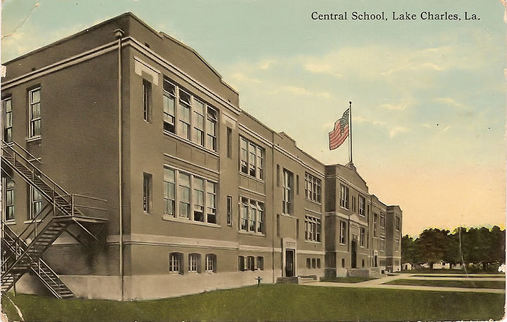 The Lake Charles Film & Music Festival once again will be using the historic Central School Arts & Humanities Center to host the 2014 festival.
This 100 year old school house has lots of charm and some very interesting history.
It's also the home of many artists, musicians, photographers, galleries, a Children's Theatre Company, and the amazing Mardi Gras Museum of Imperial Calcasieu.
We are proud of our city and of our great cultural assets.
The Central School is located at 809 Kirby Street in the Charpentier Historic District.

---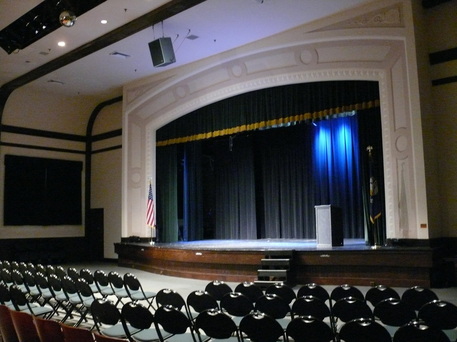 This year we hope to screen over 50 independent films in the Central School Theater and bring you 10 film industry seminars / workshops. Whether you're a screenwriter, cinematographer, director, actor, producer, or just aspire to learn something about the filmmaking process... there will be something for everyone at this years' fest.



---
---
Louisiana Special Effects Makeup Artist to put on makeup and practical effects workshop at this years' film festival!

Re Ratliff knows her way around makeup and special effects. Whether it be turning an actor into a zombie or having blood squibs explode or just creating realistic bruises and wounds... Re has worked on features and shorts doing just this kind of thing. Come check out her workshop and learn some of the secrets behind do-it-yourself low budget makeup and effects that you can use on your next production.

---
Independent actor / writer / director Larry Wade Carrell returns from his adventures in filmmaking to give another seminar on independent filmmaking!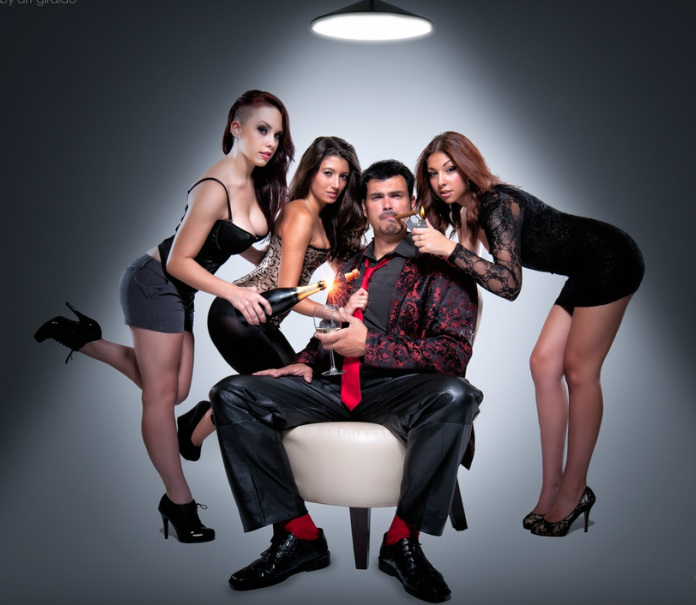 Come learn from this award-winning filmmaker about writing, casting, fundraising, production, directing, acting, distribution and so much more. If you are serious about independent filmmaking... this is one seminar you definitely don't want to miss.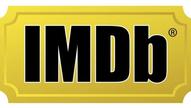 Click on the IMDB button to the left to check out Larry's amazing filmography!

---
---
Award-winning Louisiana Animator / Filmmaker to put on Stop Motion Animation workshop & a seminar on Documentary Filmmaking!

Animation instructor and filmmaker Al Bohl returns this year with an Animation workshop and a new seminar on Documentary Filmmaking.
Bohl has been a professional artist for over 40 years. He has illustrated and designed covers for over fifty books and magazines. He's written ten books including the textbook "Guide to Cartooning."
Bohl and his daughter Alison DeHart produced the feature length documentary "Tarzan: Lord of the Louisiana Jungle."
Currently, Bohl teaches Stop-Motion Animation to students in the Talented Arts Program of the Bossier Parish School System.

Stop-Motion Animation Workshop "It's Rabbit Season!"
In this exciting animation workshop, learn to make and animate your own clay rabbit similar to the ones used in the motion picture "Wallace and Gromit: The Curse of the Ware-Rabbit." Author, Animator, and Filmmaker Al Bohl will cause your interest in Stop-Motion Animation to breed like rabbits!
How to Make and Award-Winning Documentary Film
Documentary Filmmaker Al Bohl will instruct you on the steps that it takes to make a successful documentary film. Using his film "Tarzan: Lord of the Louisiana Jungle" as a guide learn the good, the bad and the nitty-gritty of how to complete your dream documentary.



---
---
Low-budget horror film guru returns to Lake Charles to share his latest film and to tell how he did it in a tell-all Seminar!

Jim DeVault has been in the broadcasting, film, and video industry since the early 1970s. He is also an independent filmmaker, artist, author, and composer. He has written books dealing with low-budget films and in the last five years has written, directed and produced four low-budget feature length horror films of his own which have been distributed in the home video market.
DeVault will be presenting a special screening of his latest feature horror film, Jebadiah's Axe, which premiered this past December at the historic Texas Theater in Dallas. Following the screening he will be holding a seminar on low-budget filmmaking sharing what all went into the making of Jebadiah's Axe from script to screen and finally distribution. Make plans to attend now!


---
---