Our Closing Film Has Been Selected...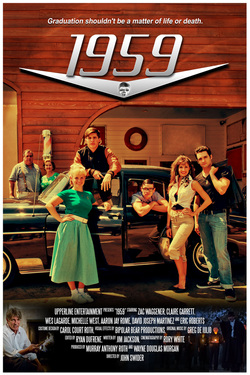 '1959' has been selected as our closing film for the 2014 Lake Charles Film & Music Festival.

It's graduation time for the Class of 1959, but five students have just failed their final essay and are facing summer school. However, their English teacher decides to give these five students from different cliques (the jock, the girl next door, the nerd, the easy girl, and the cool guy) a chance to redeem themselves by working together over the weekend to complete a final project. Things turn very bad when they all get trapped and terrorized inside an old, mysterious, and vacant church where each is forced to face their biggest fears.

Directed by John Swider



---
---
Actor Joe D'Onofrio will be in attendance...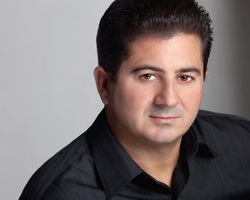 Joe D'Onofrio is known for many roles including young Tommy in Good Fellas, Slick in A Bronx Tale and his recurring role of Staten Island Mike on the Sitcom "Are We There Yet?" He has enjoyed both comedic and dramatic roles throughout his career.
Joe will be in attendance to promote Dennis O'Neill's TV / web series "Bail Out." Make sure to attend their seminar on Making Your Own Television Series which will be held on Saturday, Oct 11th at the Central School.



---
---
Arbor Day - The Musical to premiere...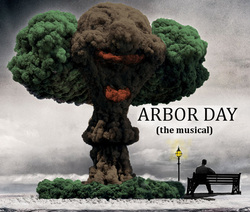 Old wounds begin to heal as a group of people write and produce an irreverent musical about 9/11.
Chuck Huber is best known for acting in Anime in the roles of Garlic Jr. and Android 17 in DBZ. As a filmmaker Chuck has acted, produced, written or directed for Arbor Day - The Musical, The Troubadoors, The Fragility of Seconds, The Mechanical Grave, Odd Man Out among others. Be sure to check out his brand new film at the Lake Charles Film & Music Festival.

---
---
OPENING FILM SELECTED...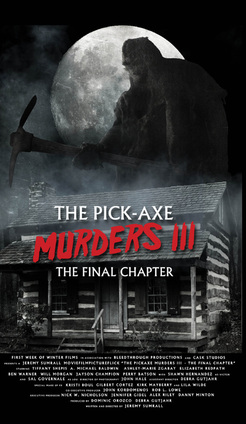 Our opening film this year will be THE PICK-AXE MURDERS III: THE FINAL CHAPTER which was written and directed by Jeremy Sumrall.
In the summer of 1982, a group of campers was horribly slaughtered at Camp Arapaho in the sleepy little town of Woodland Hills. The 10 gruesome murders were blamed on Alex Black, a mysterious man believed to have been the son of Satan himself, whom the townspeople had hunted down and lynched nearly 20 years prior. A young woman named Adrienne was able to defeat Alex and put a stop to the killing spree.
One year later, a series of mysterious killings at the Meadow Falls Sanitarium (where Adrienne had spent the last year as a patient) was once again linked to the mysterious Alex Black. Twenty patients and staff members were horribly slaughtered in increasingly graphic and brutal ways. In the end, a young man named George Miner, along with Adrienne, was able to defeat Alex Black, sending him back to the foul hell from whence he came.
For five years, Alex Black has been silent, and the town of Woodland Hills has been peaceful. However, tonight is the night of the death moon, and someone has found a way to bring Alex Black back to life...
...and Alex will not stop until he paints the town blood red.
- Synopsis taken from IMDB

Jeremy is a life-long horror fan who turned his love for the blood-soaked and boob-filled genre into more than just a hobby. After starring as the slasher villain known as "The Beast" in SWEATSHOP, Jeremy wrote and directed his first feature film POSSUM WALK, and has since produced or had small roles in several independent films such as JACOB (winner of Lake Charles Film Festival's Best of Show – Feature Film in 2012 ), PSYCHIC EXPERIMENT, and HAUNTED TRAILER, co-wrote and produced the multiple award-winning short film PRINCESS, as well as wrote and directed the award-winning short film STAY WITH ME, and recently completed work on the dark and gritty short film IN EXTREMIS. THE PICK-AXE MURDERS PART III: THE FINAL CHAPTER is Jeremy's "love-letter" to the slasher epics he grew up with.

Catch the screening of "The Pick-Axe Murders III: The Final Chapter" during our Festival Kick-Off Party on Friday, Oct 10 @ My Place American Pub 7PM - Midnight.
Time of screening not yet determined.

---
---
2014 Lake Charles Film & Music Festival Tickets NOW ON SALE!!!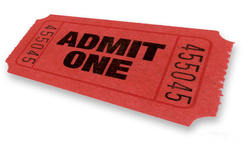 Click on the ticket to be taken to the online ticketing site. Once there you will be able to purchase all of the festival tickets we offer. If you want to take in everything the Film & Music Festival has to offer, then you might want to get either an ALL ACCESS or VIP Ticket. If you just want to go to the Festival itself then you may want to get the General Admission Ticket. You can also purchase individual party tickets if that's what you're interested in.
(ALL ACCESS PASS / VIP Ticket / General Admission Ticket / Kick-Off Party Ticket / Wrap Party Ticket)

---
---
Stormtroopers Invade Lake Charles!!!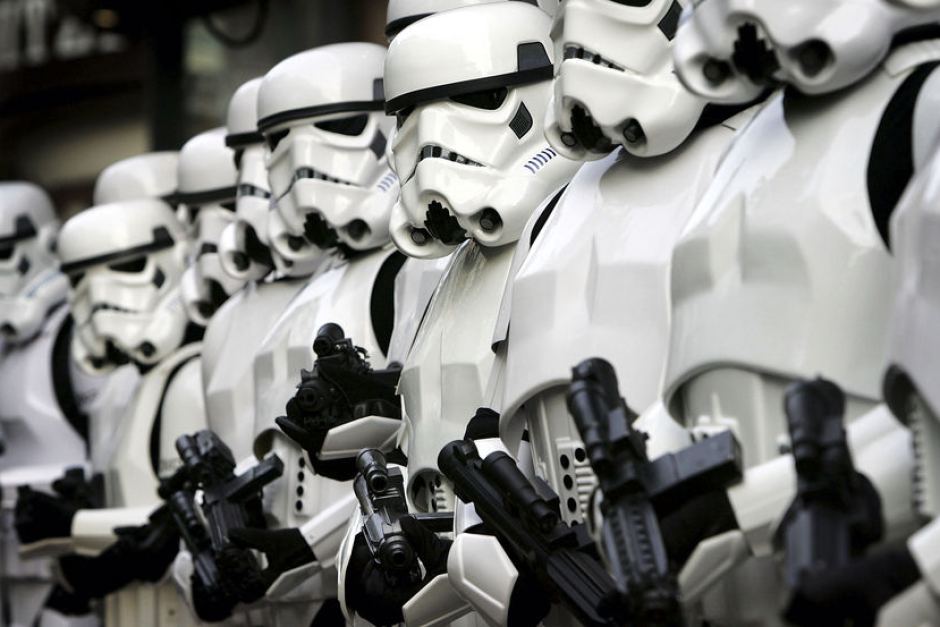 The Louisiana chapter of the 501st Legion will be sending many Stormtroopers and a Boba Fett to secure the Lake Charles Film & Music Festival and to comb the swamp in search of some missing droids.
Actually, they will be attending the festival in costume to help support Ed & Susan Poole's seminar on Collecting Movie Posters which will feature many original Star Wars theatrical posters from the past 3 decades. The 501st will also be putting on a short workshop to show filmmakers how to construct their own props and costumes for their films.
Make plans to attend now!! And don't forget your camera... this will be the most amazing photo op in the galaxy!

---
Special Screening of a Short Film directed by a Lake Charles Native...

Emily Moss Wilson was born in Lake Charles and attended Barbe High School. After graduation she attended college where she studied film. She moved to Los Angeles where she has been working in the film industry for many years.
She teamed up with long-time Barbe classmate and friend Larry Soileau to make a 23 minute short film, "Drink," which was screened in the famous Grauman's Chinese Theater in Hollywood in a film festival this past May.
"Drink" is a sci-fi cautionary tale that follows Alice and her two sons, Clint and Billy, as they flee their home in the middle of the night. They arrive at an old desert motel, and it doesn't take long before Alice realizes she has a strange connection to this place. A tragedy of the past begins to reveal secret desires that could send Alice down a path of freedom or insanity.
The film was co-written by Emily Moss Wilson and Larry Soileau. Wilson directed the film herself.
We will be screening "Drink" at this year's Lake Charles Film & Music Festival. Make plans now to attend!To learn more about Emily Moss Wilson & Larry Soileau and their short film, follow this link to a Lake Charles American Press article: http://www.americanpress.com/LC-filmmakers

---
---
Return With Us to the Land of the Lost...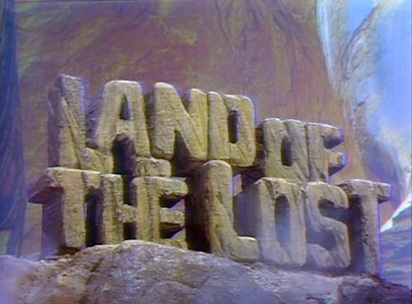 This year marks the 40th Anniversary of the super cool 1974 TV series "Land of the Lost" that ran for 3 seasons. Since then, the show was revived in a remake Television series and then a big budget movie starring Will Ferrell. There has also been merchandise from the shows over the years such as lunch boxes, coloring books, bobble heads, and Halloween costumes. You can also get the entire series on DVD.
Make plans now to attend the Lake Charles Film Festival and celebrate with us the 40th Anniversary of this amazing show by coming to meet our Guest of Honor, Wesley Eure, who played "Will Marshall" in the original series. Come take a picture with him and get his autograph and reminisce with him about the show and other aspects of his amazing career.

---
---
Mr. Patrick Shawn Bennett, Executive Director of the Lake Charles Film & Music Festival, proudly announces the "CALL FOR ENTRIES" for the 2014 Festival.
Let the submissions begin... and may the odds be ever in your favor!
One major change this year is that we are now also a music festival and will be taking music submissions from bands and solo artists.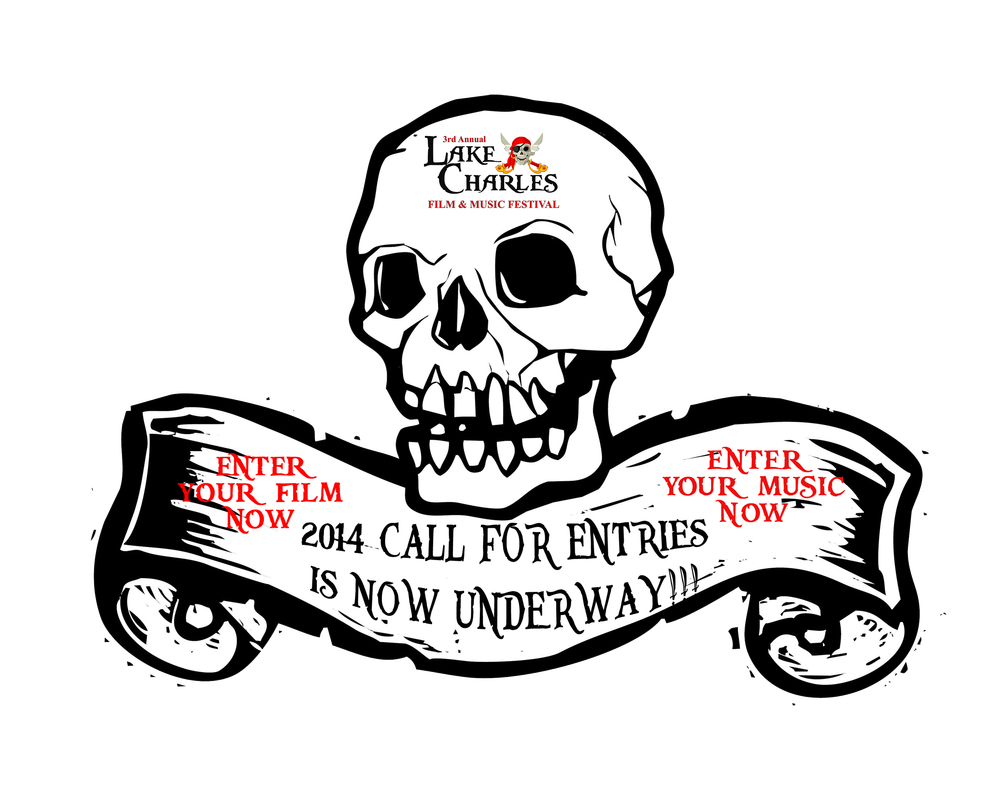 Click HERE to go to our submissions page.

---
Check out our new logo... you will notice it now includes "Music" in the title. Yep... we are expanding and will now be accepting music submissions from bands and solo artists. Mark your calendar now for three days of unbelievable indie film and music!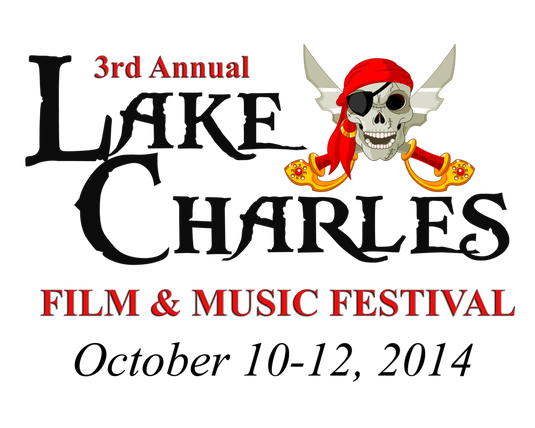 ---