---
I would like to personally thank everyone who attended the festival, all of our sponsors, our seminar/workshop presenters, our staff, the volunteers, our guest of honor Jackson Bostwick, and actor William Katt... for making it a success. we will have pictures and videos up soon as well as a list of all the winning films. Thanks again!

- Patrick Shawn Bennett / Executive Director


---
THANKS FOR ANOTHER GREAT FESTIVAL!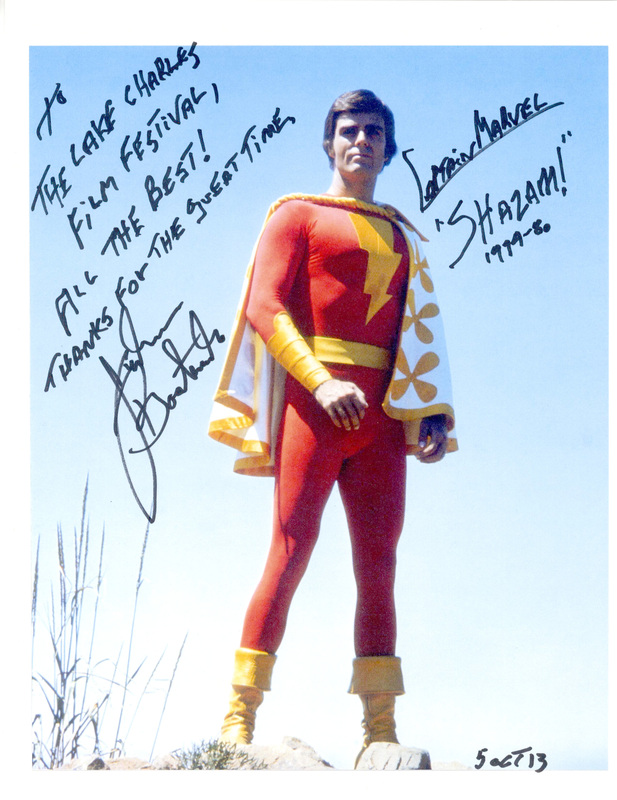 We would like to thank all the filmmakers who submitted films and everyone who attended our festival. Can't believe our 2nd year has come and gone. We had about 55 film submissions and around 270 people in attendance for the event. We couldn't have done it without all of you. Special thanks to our celebrity guest of honor, Mr. Jackson Bostwick, and to our seminar/workshop instructors... Larry Wade Carrell, Jim DeVault, Frank Zuniga, Ken Henderson, Dennis O'neill, Dean West, Ed & Susan Poole, and Al Bohl. Also, a shout out to this year's board (Patrick Bennett, Troy Turner & Jo Taylor) and also to the lovely Miss Jo Taylor for being our emcee once again. And how about the amazing William Katt who flew down from LA to be a part of our festival and support the screening of his film "Sparks." Thanks Bill! Also, a sincere thanks to Mr. Daniel Castro who was our official photographer for the event. Dharma and Luna Bar & Grill, you guys rock! Thanks so much for providing us with the awesome venues to hold our Kick-Off party & Wrap party! Another shout out to the bands England in 1819 and Tempura Cool for filling our ears with music. Mister Nic Hunter, once again, that was an awesome dinner you provided for our celebrity guests! We couldn't have made this festival happen without the support of the City of Lake Charles, the Calcasieu Parish Police Jury, and the Arts & Humanities Council. Thanks for supporting us through your fantastic grant programs and for the use of the historical Central School. I am so proud to live in a city and parish that supports the arts like you do. And thank you Mayor Randy Roach for joining us for our awards ceremony and delivering those awesome opening remarks… you hit it out of the park. We want to thank all the sponsors who gave door prizes, food, drinks, and advertising. Bayou Rum added a little extra to our awards prize package, after all… pirates and rum go hand in hand. And last, but not least, thanks to all the staff and volunteers that helped keep everything running.
We hope to see you all back again for the 2014, 3rd Annual Lake Charles Film Festival, which has been scheduled for October 10-12, 2014.


---
---
Here's a list of all of the wining films and other awards from the 2013 Lake Charles Film Festival:

BEST OF SHOW - FEATURE FILM: Sparks
BEST OF SHOW - SHORT FILM: "Not Like the Commercials"
BEST FEATURE FILM: 1st Sparks, 2nd Reservation, 3rd The Man in the Chair
BEST SHORT FILM: 1st "Not Like the Commercials" 2nd "The Dancer" 3rd "Where I Find Peace"
BEST ACTOR: Gary Shannon
BEST ACTRESS: Gwendolynn Murphy
BEST MAKEUP: 1st "The Mechanical Grave" 2nd "Plaguespitter" 3rd "Love will Tear us Apart"
BEST VISUAL EFFECTS: 1st Sparks, 2nd "The Giant Spider" 3rd "Trapped in Time"
BEST MUSIC VIDEO: 1st " Plaguespitter", 2nd "I Can't Explain It" 3rd "The Governor's Anthem"
BEST FOREIGN FILM: 1st "Cluster" 2nd The Cosmonaut, 3rd "Amore Ciegos
BEST STUDENT FILM (HS): 1st "The Great Chase" 2nd "Firework" 3rd "The Magic Lasso"
BEST STUDENT FILM (COLLEGE): "Inanition"
BEST HOME GROWN FILM: 1st The Man in the Chair, 2nd "Pan Am Flight 759" 3rd "The Upstairs Lounge Fire"
BEST DOCUMENTARY FILM: 1st "Pan Am Flight 759," 2nd "Life and Love on the Louisiana Marsh," 3rd "Ortigueira: Echoes at Land's End"
---
Jackson Bostwick headlines the Lake Charles Film Festival as the 2013 Guest of Honor!


Our Special Guest of Honor will be Actor & Indie Filmmaker Jackson Bostwick! Don't Miss his Indie Film Production/Acting workshop called "Keep it simple... the Indie Filmmakers' Pit Falls."

Jackson Bostwick is a member of the Screen Actor's Guild, AFTRA, and holds an M.F.A. in acting from the University of Southern California.
He has starred in or been featured in a large number of films, among them Walt Disney's "Tron" and "The Killing's at Outpost Zeta" for Anne Spielberg (Steven's sister.) He has appeared on stage with Dorothy McGuire in "Sweet Bird of Youth" and won the Drama Logue's acting award for his portrayal of Mike in "The Philadelphia Story."
Mr. Bostwick produced, wrote, starred in, and directed, "Southern Fried Shakespeare (in the 25th century)," the 1991 Gold Medal winning short at Worldfest Houston.
He has taught acting classes and directed four plays at Auburn University at Montgomery, Alabama, as well as teaching professional workshops.
He is best recognized for his role starring as Captain Marvel in the #1 CBS Saturday morning television show, "Shazam!" (1974-80).
He starred with Issac Hayes in the feature film, "Dodge City (2003)" and also starred in "Suitable for Murder (2008)."
Presently, he is getting set to market the feature film, "Bloody Mary-Lite (an urban fairy tale)," that he produced, wrote, directed, and acted in.



---
William Katt in attendance!


Actor/writer/director/producer William Katt, perhaps best known for his role as Ralph in the TV series "The Greatest American Hero," will be in attendance to support his new indie film Sparks. (check out the poster and trailer for this film on our news page.) He is the executive producer on the film and also has an acting role in it. Sparks is the opening film this year for the 2013 Lake Charles Film Festival. It will screen at 10:15 AM on Saturday, October 5th during the Film Festival at the Central School Arts & Humanities Center in Lake Charles. Make sure you get there early (doors open at 9AM) because seating is limited and the theater will fill up quickly.
Make sure to tell William Katt hi and give him a warm Louisiana welcome!
* note to all you Star Wars geeks out there... William Katt was seriously considered for the role of Luke Skywalker in Star Wars before the role was given to Mark Hamill.


---
---
Dean West to give Acting Seminar!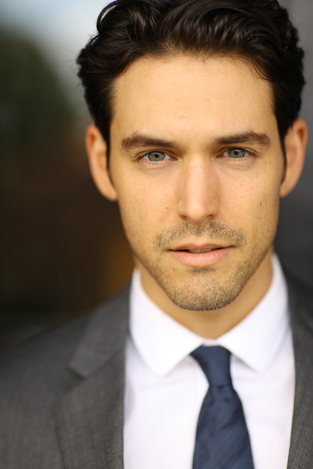 Dean West
will be in attendance at the festival and will be presenting an acting seminar focusing on the reality of the industry and the philosophy of acting. He will also discuss where the industry is now and how it has changed over the past 5 years. Dean West
was born and raised in Moss Bluff, Louisiana, and began his career in modeling and commercial work commuting to and from TX while he was still in High School. After High School, Dean moved to Los Angeles, where modeling landed him jobs for many top designers and magazines, such as Blackbook, Nylon, and Men's Health. While in Los Angeles, Dean also began studying with renowned acting coach, Aaron Speiser, named "2009 Best Scene Study Coach" by Backstage West. Dean studied under Aaron during his eight years in California from beginner class through master scene study class. Dean's film career has landed him on shows such as 7th Heaven, CSI NY, How I Met Your Mother, Scrubs, Army Wives, Vampire Diaries, and Treme to name a few. He has been the lead in many independent feature films such as Sunset Junction, Copper pass, and one he is most proud of, Skyler. Coming soon, Dean will be playing Seleca in the new feature film, The Starving Games; and you can catch him on the TV mini series, Bonnie and Clyde, as Bonnie's X-husband, Roy.
"I have worked with some of the best actors in the world. I consider Dean in their class!" - Aaron Speiser/ACTING COACH to the stars.
www.aaronspeiser.com
Dean has been training actors now in class and on set for over 5 years.
---
---
Dennis O'Neill in attendance!


Writer/producer/director/actor Dennis O'Neill will be in attendance to talk about his new independent TV series "Bail Out" being produced in Fort Worth, TX. He will be screening a few episodes too! The series is about Jimmie O'Neill, a veteran New York City police detective who is forced to relocate to Fort Worth.
Dennis O'Neill's "walls without limits" approach to teaching acting, has been very effective in sharing the love and compassion of his craft and is turning out winners of all ages.
Dennis has worked on more than sixty-seven films and TV shows, more than twenty-five TV commercials and over thirty stage plays as well as the world of Daytime, TV Soap Operas appearing on The Edge of Night, The Guiding Light, Another World, One Life to Live, Ryan's Hope, and more. He has starred with Chuck Norris on the hit TV series Walker, Texas Ranger, In Plain Sight, Prison Break and has worked as Robin Williams stunt double on two films.
Dennis has worked with Pauly Shore, Robert DeNiro, Sylvester Stallone, Janine Turner, Barry Corbin, Frank Sinatra, Liza Minelli, Sir John Gielgud, Betty Davis, Al Pacino and many more.
Make sure to catch his screenings and visit with him about what goes into making a TV series from the ground up!




---
"What I really want to do is direct"

Frank Zuniga is a Director, Screenwriter, and Producer with over forty years' experience in Film and television. Frank worked for 20 years at the Walt Disney Company where he directed and/or produced 26 hours of television for the Wonderful World of Disney and all the film exhibits for the Mexico Pavilion at Disney World.. Frank continued his career with four feature films which included The Further Adventures of the Wilderness Family, Heartbreaker, The Golden Seal and Fist Fighter. He is currently working on developing his own screenplay for Santa Claus and the echo Park Kid.
Frank will be putting on a seminar on Directing called "What I really want to do is direct." You don't want to miss out on what this incredibly talented and experienced director has to share. Make plans now to attend!



---
---
Low-budget, horror filmmaker Jim DeVault returns for another round of low budget filmmaking workshops!

Jim DeVault's Blood Reunion

Jim DeVault has been in the broadcasting, film, and video industry since the early 1970s. He is also an independent filmmaker, artist, author, and composer. He has written two books dealing with low-budget films and in the last four years has written, directed and produced three low-budget feature length horror films of his own which have been distributed in the home video market. His latest film, Blood Reunion, premiered in Dallas this past December. He will be shooting his 4th feature film, Jebadia's Axe, this summer.
Jim will be attending the festival to teach a movie production workshop where he will show students how to make their own films with little or no budget. He will teach you just how to shoot smart and get that expensive look that will get your film noticed and distributed!
While at this year's festival, Jim will be holding auditions for a sequel to Blood Reunion which he plans to shoot in Lake Charles and the surrounding areas.

---
---
Let's Welcome Professional Screenwriter Ken Henderson to the Film Festival!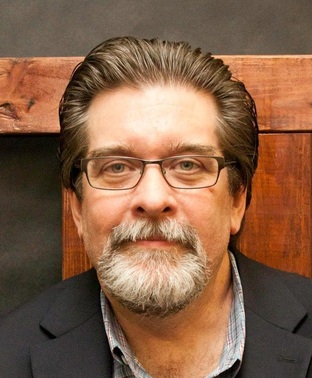 Screenwriter Ken Henderson
Writer/Director Ken Henderson has been a screenwriter for over ten years and has been involved in several short and feature length films. His work includes three produced features (RED 71, GOOD BOY, THE MAN IN THE CHAIR), one optioned script and seven scripts written on contract.

Henderson was a founding member of both the Lake Area Film Group and the Lake Area Film Scribes. He has been recognized as a semi-finalist for the Academy of Motion Picture Arts and Sciences Nicholl Fellowships in Screenwriting. In addition, he was selected as a judge on the prestigious Contest of Contest Winners Screenplay Contest.

He currently has several projects in various phases of production.

Make plans now to attend his Screenwriting Workshop, "Screenwriting Fundamentals," at the 2013 Lake Charles Film Festival.

---
---
Learn the fun and fascinating history of Louisiana films from the foremost experts on the subject!

authors and historians Ed & Susan Poole

Authors Ed and Susan Poole are Louisiana film historians, experts on over 1,000 films made in, or about, Louisiana. They have provided information to museums, universities, and the Library of Congress. They wrote the first reference book on the movie poster collecting hobby in 1997, Collecting Movie Posters (MacFarland Publishers). In addition, they have released nine additional movie memorabilia reference books, and created and operate a number of reference websites dedicated to movie memorabilia.
Their latest book, "Louisiana Film History: A Comprehensive Overview Beginning 1896," is the first such reference book listing ALL the films shot totally or partially in Louisiana since the inception of cinema, with descriptions and movie posters to match.
Come join Ed and Susan as they bring us an informative and entertaining lecture on the films of Louisiana, chocked full of trivia, video clips, and behind the scenes photos. This is a lecture history or film buffs don't want to miss!

---
---
Writer / Director / Actor Larry Wade Carrell will be present to teach a workshop on the making of his multi-award winning horror film "Jacob."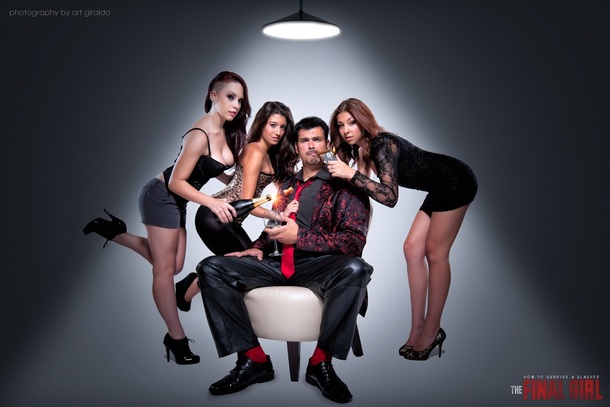 Larry Wade Carrell's feature length horror film "Jacob," won 1st Place for "Best Feature" & "Best of Show - Feature" at last year's 2012 Lake Charles Film Festival. This year, Larry returns to tell how he made his film and how you too can make your own film and get distribution... including landing it in Redbox! If you plan on ever making your own film, this is a must workshop for you! Learn the Do's and Don'ts from this pro before you start your own production!

---
---
Amazing Stop-Motion Animation Workshop
added to the lineup!

Animation teacher Al Bohl will be teaching a 2 hour Stop-Motion Animation workshop. It is a basic principal class where people are animated. It teaches the basics of the artform by infusing humans as characters. It is fun and easy for all ages.
*We do ask that if children attend they are at least in the third grade or above.

---

Animation Fun For All Ages!

Al Bohl
is an independent filmmaker, author, and an animation teacher in the Bossier Parish School System. You may recognize Al from last year's Lake Charles Film Festival where the film he produced, "Tarzan: Lord of the Louisiana Jungle," took 1st place in our Documentary category.



---
---