---
The 2012, 1st Annual, Lake Charles Film Festival was a great success!!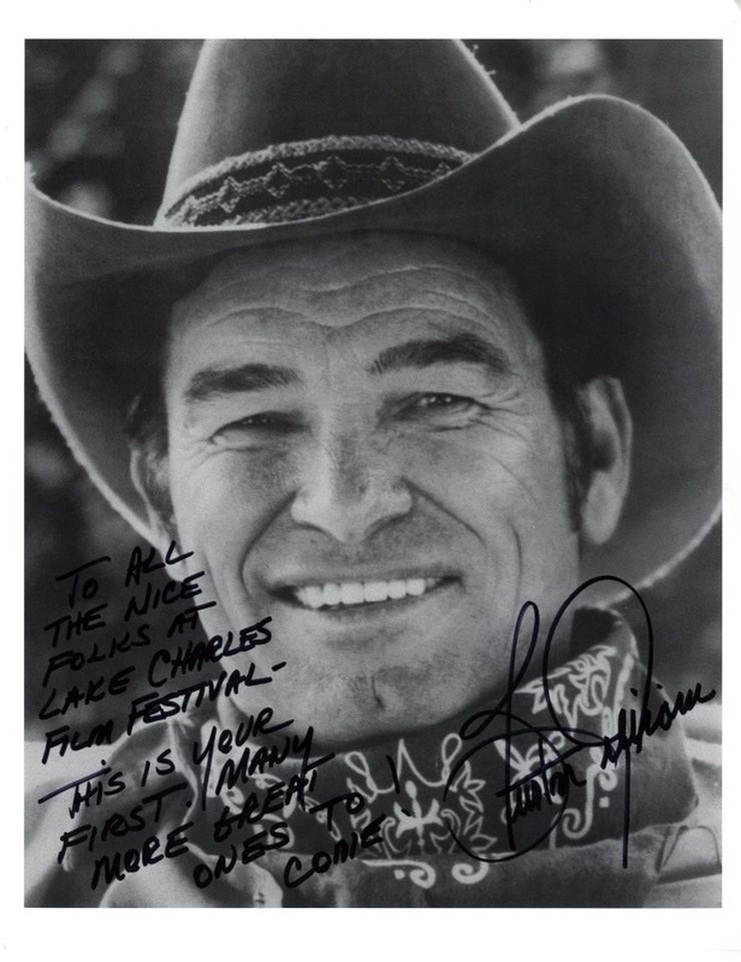 -

---
---
Hollywood Movie & TV Actor Burton Gilliam will be this year's GUEST OF HONOR!


Burton Gilliam will be this year's
guest of honor at the Lake Charles Film
Festival. Most people remember him from Blazing Saddles, Honeymoon in Vegas, Fletch, and Back to the Future III. Or, from his numerous appearances in television shows such as "Knight Rider" "The A-Team" "The Dukes of Hazzard" and "Mamma's Family." Or, maybe it's from one of the over 200 commercials he has appeared in!
Burton will be sharing his story with everyone at the festival and giving a seminar on acting!
Make plans now to attend so you can hang out with one of the hardest working guys in showbiz and get his autograph while you're there.

More details about Burton's festival schedule coming soon!
---
Producer/Director Daniel Millican Confirmed to attend!

written and directed by Daniel Millican

Daniel Millican has been an independent filmmaker since the year 2000 when he wrote and directed his first feature film "the Keyman: Finding Redemption" which starred Adam Baldwin. Since then, Daniel has made four more feature films starring such names as Lou Diamond Phillips, Mimi Rogers, Joey Lauren Adams, Sean Patrick Flannery, and Yancy Butler... which have all been distributed by major companies such as Sony Pictures, Screen Media, First Look Media and Curb Entertainment.
He will be teaching a filmmaking workshop called "Greenlight Yourself" for the do-it-yourself crowd, who want to know how to make a movie. In this workshop, Milican takes you through the six phases of feature filmmaking, covering everything from fundraising and development through distribution. More info on his seminar coming soon.

---
---
Low-budget filmmaker & author
Jim DeVault confirmed to attend!

written & directed by Jim DeVault

Jim DeVault has been in the broadcasting, film, and video industry since the early 1970s. He is also an independent filmmaker, artist, author, and composer. He has written two books dealing with low-budget films and in the last four years has written, directed and produced two low-budget feature length horror films of his own which have been distributed in the home video market.
Jim will be attending the festival to teach a movie production workshop where he will show students how to make their own films with little or no budget. He is a master at using story, locations and suspense to increase the production value of a movie. He will teach you just how to shoot smart and get that expensive look that will get your film noticed and distributed!

---
---
The 2012 Lake Charles film festival is made possible in part by grants from the following...

A special thanks to Stellar Beans for hosting our Kick-Off Party.